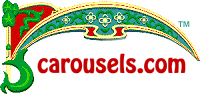 BAND ORGAN VINYL RECORDINGS COLLECTORS CORNER
by Dr. Bill Black

This series of monthly articles will feature information for collectors of recordings of Band Organs which were produced on vinyl 33 1/3 records years ago. Hopefully this information will be of value to those collectors by providing information about the record albums so they can search for them in old record stores etc.

This months record is "AFTERNOON IN AMSTERDAM" Barrel Organ Music of the Kalverstraat. The album number is T10003 High Fidelty on the Capitol Records label. The record was produced by Capitol Records for the "Capitol of the World" series. The record jacket states the recording was made on the streets of Amsterdam. The organ is named Gavioli Draaiorgel Jupiter. The organ is book operated. No other technical info of the organ is provided. No date of production is given.

The tunes featured on the recording are:

AMSTERDAM SONGS: On the Old Lindencanal, By Us in the Jordaan, Oh Saberdyosia.
AMSTERDAM SONGS: The Perl of the Jordaan, At the Foot of the Old Water Tower, The Condemned House.
DUTCH WALTZES: Hand in Hand, Nobody Like You, On Saturday Afternoon.
DUTCH MARCHES: King Football, KLM March, Stadium March.
BETWEEN THE TUNNEL AND THE MAAS BRIDGE: Always Ships Are Coming, Ketelbinkie, Were You Born at Rotterdam, By the Maas.
BETWEEN THE TUNNEL AND THE MAAS BRIDGE: The Flag of Rotterdam, Anchors Aweigh, Great Rotterdam.
DUTCH TOWNS: Just Give Me Amsterdam, My Own Rotterdam, There is Only One Den Haag.
DUTCH TANGOS: I Like Holland, Ole Guapa.
SEA SONGS: Just Look at the Stars Tonight, At Night by the Starlight.
DUTCH SOUTH AFRICAN SONGS: Sarie Marais, Mama, Id Like to Have a Husband, The Little Shoemaker.
STAR SONGS: Just Look at the Stars, At Night By Starlight. When Stars Are Twinkling in the Star.
DUTCH MILL SONGS: The Mill At the Brook, Greeje From The Polder, There Near the Mill.